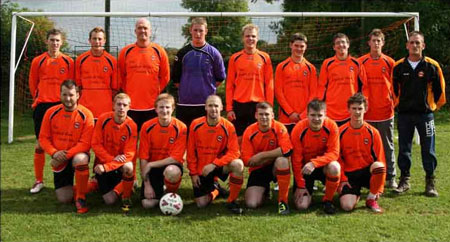 Saron FC - 2011-12

Back Row - Mydrian Williams, Kums Newman, Martin Hedley, James Bransden, Gethin Davies, Dylan James, Benny Dore, Simon Reed (Manager)

Front row - David Bethel, Ashley Stevens, Paul Legg, Joseph Owens, Daniel Schonert, Stephen Morgans, Rhys Evans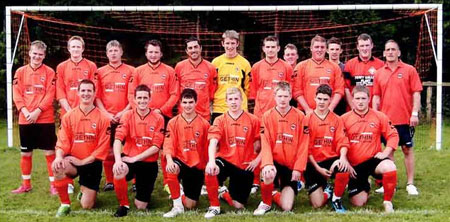 Saron FC - 2009-10

Back Row - Stephen Morgan, Paul Legg, Adrian Convery, Dave Bethel, Gary Davies, Dafydd Rees, Steve Furness, ?, Dafydd Williams, Rhys Evans, Dylan Evans, Simon Reed (manager)

Front Row - Llyr Thomas, Gethin Davies, Jake Deighton, Stephen Evans, Daniel Elphick, Gethin Davies, Danny Williams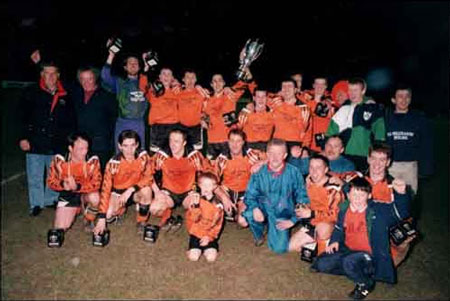 Emrys Morgan Cup Winners 1997-98 - Saron

Back Row - Lyn Jones, Ken Cooke, Paul Davies, Mark Davies, Trystan Howells, Gary Davies, Andrew Mackensie, Richard Davies, Emyr James, Ceri Jones, Geraint Thomas, Peter Williams, Gary Jones

Front Row - Paul James, Huw Evans, Richard 'Coch' Davies, Simon Hunter, Mark Baggott, Bill Hunter, Sion Rees, David Napier, William Hunter, Dylan Evans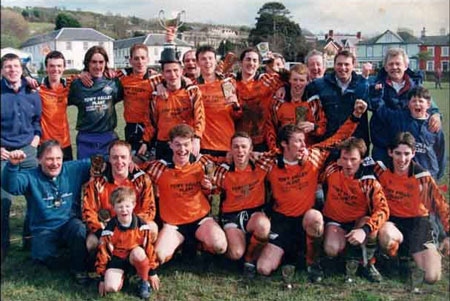 League Cup winners 1997-98 - Saron

Back row - Richard Davies, Ceri Jones, Paul Davies, Andrew Mackensie, Ian Evans, Mark Davies, Gary Davies, Lyn Jones, Peter Williams, Ken Cooke, Mark Baggott, Bill Hunter, William Hunter

Front row - David Napier, Richard 'Coch' Davies, Simon Hunter, Dylan Evans, Sion Rees, Trystan Howells, Paul James, Huw Evans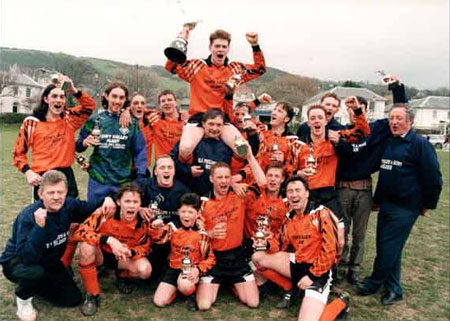 League Cup winners 1995-96 - Saron

Back row - Gary Davies, Paul Davies, Simon Reed, Richard Davies, Dylan Evans, David Napier, Mark Baggott, Emyr James, Richard 'Coch' Davies, Richard 'Otch' Davies, Mark Davies, Ken Cooke

Front row - Bill Hunter, Trystan Howells, Emyr Jones, William Hunter, Evan McRae, Mark Ludgate, Geraint Thomas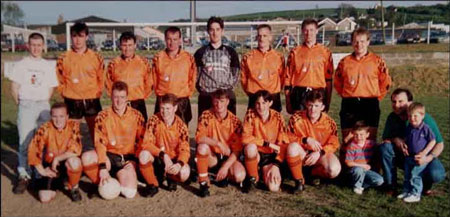 Ceredigion Cup winners 1992-93 - Saron

Back row - Gary Jones, Greg Caldwell, Geraint Thomas, Hefin Thomas, Paul Davies, Simon Reed, Mark Ludgate, Carl Jones

Front row - Emyr Jones, Richard Davies, Dylan Evans, Mark Baggott, Gary Davies, Emyr James, Kevin 'Cawdor' Davies & Sons (team sponsor)




Saron FC Cup winning team 1949

Back Row - Jack Jones, Edgar Jones, Aneurin Davies, Aneurin Jones, Arwyn Evans, Gwynfor Jenkins

Front Row - Sylwin Davies, David Emlyn Davies, Ifor Rees, Tom Lloyd Davies, Louis Jones


This page is intended as a record of any photographs of any football club in the Ceredigion League. If you have any photographs you feel should be shown here, please feel free to send them in. These can be forwarded to any member of the league committee or e-mailed to webmaster@ceredigionleague.co.uk. Any photos submitted will be returned once a record of them has been made.